FREE SHIPPING TO US ON ALL ORDERS ABOVE $95
Larimar Ring Rope Band Sterling Silver Ring AR-1190
Product Info

Handmade Natural Larimar Stone Ring made with 100% Pure 925 Sterling Silver. 

 

Larimar: 

Larimar is a legendary rarity and its ifound only in a remote mountainous region in the Dominican Republic. It was discovered in 1974 by Miguel Méndez who named this stone "Larimar" after his daughter Larissa and combined it with the Spanish word for the sea, "Mar".

Larimar Stone captures the different shades of the sky and sea. Its a blue beauty which has white inclusions depicting patterns that outline the blue color.

Also being called as the Dolphin Stone or the Atlantic Stone, Larimar is a birthstone representing the month of March. 

The Larimar Birthstone brings patience, respect, and prevents negative emotions that can blanket your mood. Associated with the throat chakra, Larimar helps the wearer in smoother communication and clearer expression. Its soothing effect can heal inflammation & infection and harmonizes the body & soul. 

If worn regularly, Larimar helps the wearer in releasing fear, resentment, and negative attachments. It can also help in forgiving others, and find better balance within oneself. 

 

*As these are Natural stones, the stones may vary in character, size and color.

*Each item is handmade and thus could have slight imperfections or irregularities due to the human involvement in the process.  

Product Type:

Rings

Sku:

Brand:

Ambra

Collection:
Stunning
Beautiful stones and metal detail.
Review of ring
Liked the larimar ring! Good craftsmanship. Satisfied with product. The color is very pretty!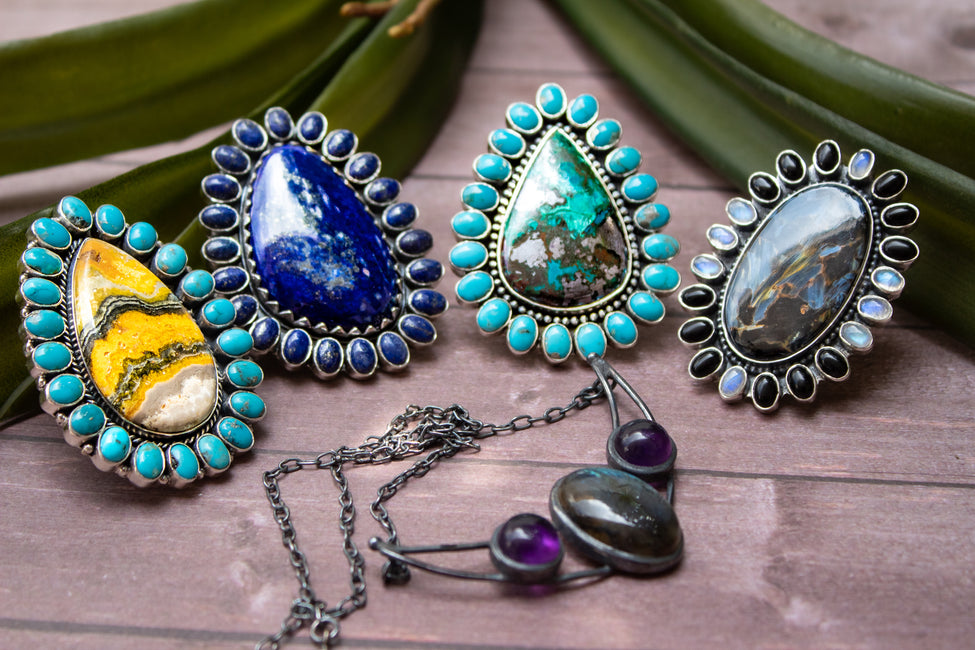 Handmade Promise
⏳ HANDCRAFTED WITHIN 3-5 BUSINESS DAYS
🔙 30 DAY RETURN POLICY
🚚 FREE US SHIPPING ON ORDERS OVER $95
💎 LAB APPROVED AUTHENTIC GEMS
❤️ MADE WITH LOVE IN INDIA