FREE SHIPPING TO US ON ALL ORDERS ABOVE $95
Product Info

Handcrafted Moonstone Gemstone Ring made with 100% Pure 925 Sterling Silver. 

 

Moonstone:

Moonstones are one of the June Birthstones and are said to be given for a 13th Wedding Anniversary. Moonstone enhances love and inter personal relationships. Its also a stone of new beginnings. It encourages acceptance, enhances intuition and empathy. Opens the spirit to the feminine aspect

Moonstone is the stone of fertility. It assists in balancing the hormones with fertility and promotes conception naturally. It synchronizes with the Moon energies to powerfully affect the female reproductive cycle, and helps in balancing hormonal and menstrual cycles.

Origin of Moonstone: Moonstone is composed of two feldspar species, orthoclase and albite. Mainly found in the deposits of India & Sri Lanka.

 

*As these are Natural stones, the stones may vary in character, size and color.

*Each item is handmade and thus could have slight imperfections or irregularities due to the human involvement in the process.  

 

Product Type:

Rings

Sku:

Brand:

Ambra

Collection:
BEAUTIFUL PIECE
I love this ring. It is the perfect size for me. Not too big like a statement ring, but big enough to be eye catching. The detail is lovely. The moonstone catches the light and has very pretty colors in it. Well made! Highly recommend!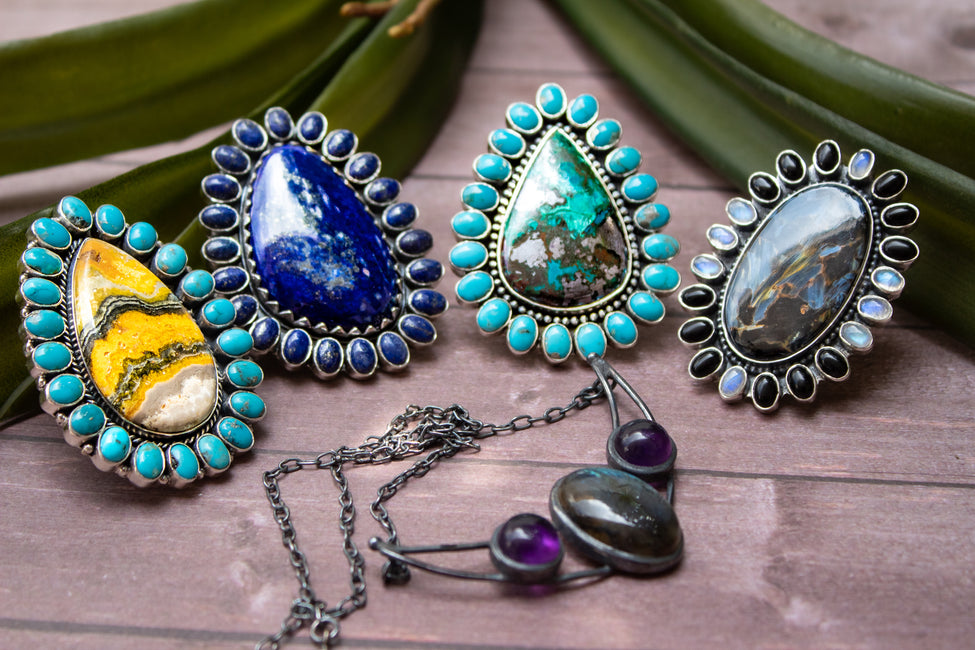 Handmade Promise
⏳ HANDCRAFTED WITHIN 3-5 BUSINESS DAYS
🔙 30 DAY RETURN POLICY
🚚 FREE US SHIPPING ON ORDERS OVER $95
💎 LAB APPROVED AUTHENTIC GEMS
❤️ MADE WITH LOVE IN INDIA